Blog
November 13, 2023
SNES News Nov. 13
Image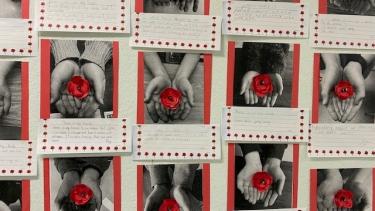 Hello families,
Welcome to a new week! I hope you had a good long weekend with your family and observed Remembrance Day in a way that is meaningful to you. Here are a few notes for this upcoming week.
Last week's highlights include:
Remembrance Day preparation – All classes were very busy learning about the importance of Remembrance Day, what it means to be at peace, and planning for our assembly. Some wonderful pieces of art are evident throughout the school. You can see several posts about Remembrance Day on our blog page: https://southnelson.sd8.bc.ca/blog
Canadian studies continue in several classes, and students are learning about geography, provinces and Canadian culture. A great representation of learning about our community in relation to other places in Canada is Mrs. Bonikowsky's rendition of "If You're Not from Nelson" based on the story, "If You're Not from the Prairies". See more here: https://southnelson.sd8.bc.ca/blog/if-youre-not-nelson 

Ms. Corner was in classes this week continuing a series of lessons on the Metis. Classes worked on Metis inspired dot art.  
A few pieces of information/reminders for you:
Early Dismissal/Parent teacher interviews – Early Dismissal days are this week. We look forward to seeing you and sharing the learning!
Whitewater drawing contest – Students are invited to submit a picture to the Whitewater drawing contest. Details are on the bulletin board outside the office.
Winter concert – Mark your calendars! Our winter concert will be Tuesday, Dec. 5 at 1:30pm. We are really looking forward to sharing with you the musical songs students have been learning. We would love to see many of you there.
PAC meeting minutes/Principal report – These have been posted to the PAC website. There are several upcoming events for which volunteers are needed.
Some upcoming dates (you can also find these posted on our calendar: https://southnelson.sd8.bc.ca/events/calendar)
Nov. 15/16 Early Dismissal days

Nov. 17 – PAC movie night! Join us for a viewing of Super Mario

Nov. 27 – Report cards released to parents

Nov. 30 – Digital Media Parent workshop – Please join us at Rosemont School as our SD8 Manager of Safe Schools helps parents learn about digital citizenship. See the full invitation here: https://southnelson.sd8.bc.ca/events/digital-media-parent-workshop

Dec. 5 – Winter concert

Dec. 12 – Santa's Workshop
Family learning resources:
Here are some resources to help you support the learning at home this week:
Intro to Jigging! Scroll down this page for print and video resources to share with your children to learn about Metis Jigging. Get moving together!  https://schoolpapl.ca/indigenous-resources/
Enjoy your week,
Mrs. Snell