Blog
November 20, 2023
SNES Weekly News Nov. 20
Image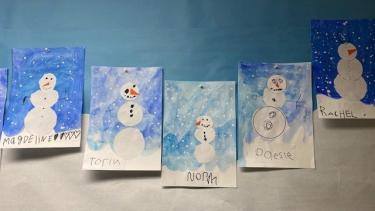 Hello families,
Happy Monday! I hope you had a great weekend. See below for this week's update.
Last week's highlights include:
Early Dismissals and learning showcases – It was wonderful to see so many families in the school and the great portfolios of student learning. Thank you for your partnership! These are very important times of connection between home and school and is vital to student success.
Outdoor Learning – classes continue to have some wonderful outdoor learning opportunities.  See the blog post here about some of these exciting adventures. https://southnelson.sd8.bc.ca/blog/outdoor-learning-snes
Remembrance Day follow up – Teachers followed up learning from last week by showing the video of S3 Madison Storey from the Navy. It was unfortunate her in-person address didn't work during our assembly, but she sent along a video. Classes were able to watch it, discuss it, and respond by writing letters, drawing pictures, etc. As a young service member, she was an inspiration to many
ADST Challenges – Many classes enjoy ADST challenges and there are a wide variety of activities throughout the school. Ms. Finnie's class has been exploring physical force through dominoes and try to build the biggest and longest domino chain. What fun knocking them over! Last week Mrs. DeSousa's class had the challenge of creating the tallest, free-standing tower using toothpicks, mini marshmallows, and one piece of tape. Before being provided with materials, teams had to collaborate and design their plan. They worked hard as teams to plan and build their towers.  
Movie Night – Huge thanks to the PAC for the well-attended movie night on Friday night! It exceeded our expectations and fun was had by all. Watch for another one sometime this year.
A few pieces of information/reminders for you:
Homestays still needed (Attached) 
BC RESP  (attached)
Winter concert – Mark your calendars! Our winter concert will be Tuesday, Dec. 5 at 1:30pm. We are really looking forward to sharing with you the musical songs students have been learning. We would love to see many of you there.
Holiday Market - Don't forget to get your early holiday shopping in! The Holiday market is open until Nov. 28. Ordering can be done through munch-a-lunch. For more info, see the announcement/poster here:https://southnelson.sd8.bc.ca/announcements/south-nelson-holiday-market-fundraiser
Some upcoming dates (you can also find these posted on our calendar: https://southnelson.sd8.bc.ca/events/calendar)
Nov. 27 – Report cards released to parents

Nov. 30 – Digital Media Parent workshop – Please join us at Rosemont School as our SD8 Manager of Safe Schools helps parents learn about digital citizenship. See the full invitation here: https://southnelson.sd8.bc.ca/events/digital-media-parent-workshop

Dec. 5 – Winter concert (1:30pm)

Dec. 12 – Santa's Workshop
Family learning resources:
Here are some resources to help you support the learning at home this week:
ICBC has launched their annual pedestrian safety campaign, October - November, 2023.
As weather changes and daylight hours decrease, pedestrians become more vulnerable. Nearly half (43%) of crashes involving pedestrians, happen between October and January. In B.C., approximately 78 per cent of crashes involving pedestrians happen at intersections. Whether it's avoiding distractions or yielding the right-of-way, we all need to do our part to keep pedestrians safe.
Throughout this period, ICBC will be working with community partners to hand out free reflectors to pedestrians and reminding drivers to be extra careful and to watch out for pedestrians, especially at intersections and near transit stops.
For more information about pedestrian safety, visit ICBC Road Safety and
Enjoy your week,
Mrs. Snell
Image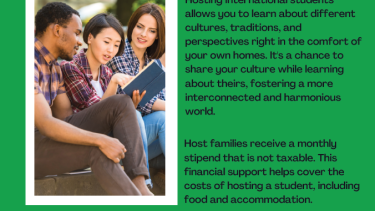 Image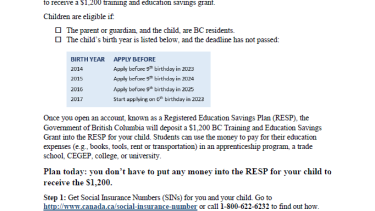 Image