Blog
November 17, 2023
Outdoor Learning at SNES
Image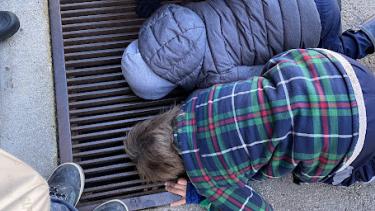 Outdoor learning continues to be a large focus at the school, despite the shift to cooler weather. All students enjoy the extra time outside and the hot chocolate breaks help to warm up!
Mrs. Bonikowsky's class recently went on a mural tour of downtown after listening to an outdoor rendition of "Maybe Something Beautiful: How Art Transformed a Neighbourhood". They then walked down Baker Street in search of some murals and art that make Nelson beautiful. The kids were amazing detectives and found so many murals
and painted utility boxes! 
Mrs. C's class began an outdoor investigation on our school grounds about the seasonal changes of a tree. They picked a schoolyard tree, made observations, wrote in their natural journals, and drew a picture. They will be revisiting this tree throughout the months to observe and document its changes. 
Other classes head outdoors as much as possible and do weekly walking tours to explore our local town and environment as part of their social studies and science curriculum. 
Way to get outside, South Nelson!
Image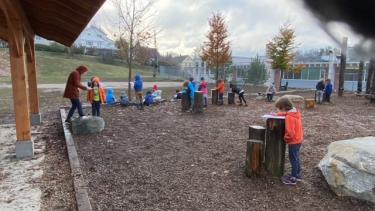 Image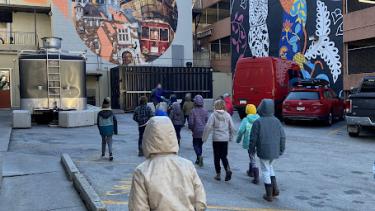 Image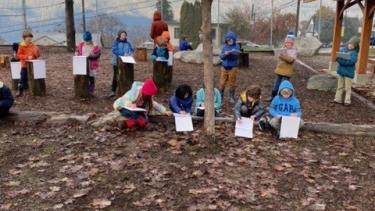 Image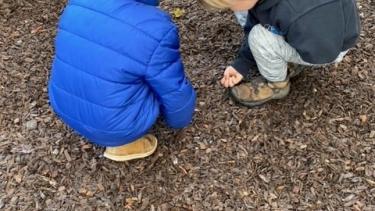 Image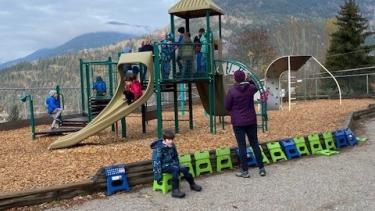 Image