Blog
September 14, 2023
Building Classroom Connections
Image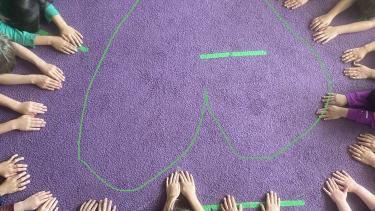 Classes are well underway and are getting to know one another.
Here is a sample of what is happening in one of our primary classes, thanks to Mrs. C!
September in our Gr ½ class has been focused on making connections between students, parents, our classroom, and school community. As we grow and learn together, we become more and more aware of how we express ourselves in calm and peaceful ways. Our emotions come in all sizes and together we are learning to recognize and work through them. We are discovering that it's not about the thing that happened but how we react to that thing.
Image